You've most likely heard the term "tree hugger." Maybe you even identify as one.  Brian Brettschneider, a research associate academic at the International Arctic Research Center, may have started a new trend––glacier hugging. On a recent visit to Portage Glacier in Chugach National Forest in Alaska, Brettschneider was photographed literally hugging a glacier.
The image was captured by wildlife photographer Don Moore and posted to Brettschneider's personal Twitter feed with the joke "Old school: tree hugger, New school: glacier hugger." The tree hugger moniker has long been used to describe hippies, or those who are more environmentally conscious. Brettschneider, however, may have just created a new term for the climate conscious.

Chugach National Forest is the United States' most northern and westerly national forest. Mountains and glaciers dominate the landscape with 30 percent of the forest covered by ice. Portage Valley contains Portage Glacier, which once spanned the full 14 miles of the deglaciated valley. Portage Glacier has advanced and retreated with climate fluctuations over the millenia. Today, the glacier is significantly shorter than the valley that once contained it and it terminates at a glacial lake. Other glaciers that remain within the forest include the Explorer, Middle, Byron, Burns, and Shakespeare glaciers.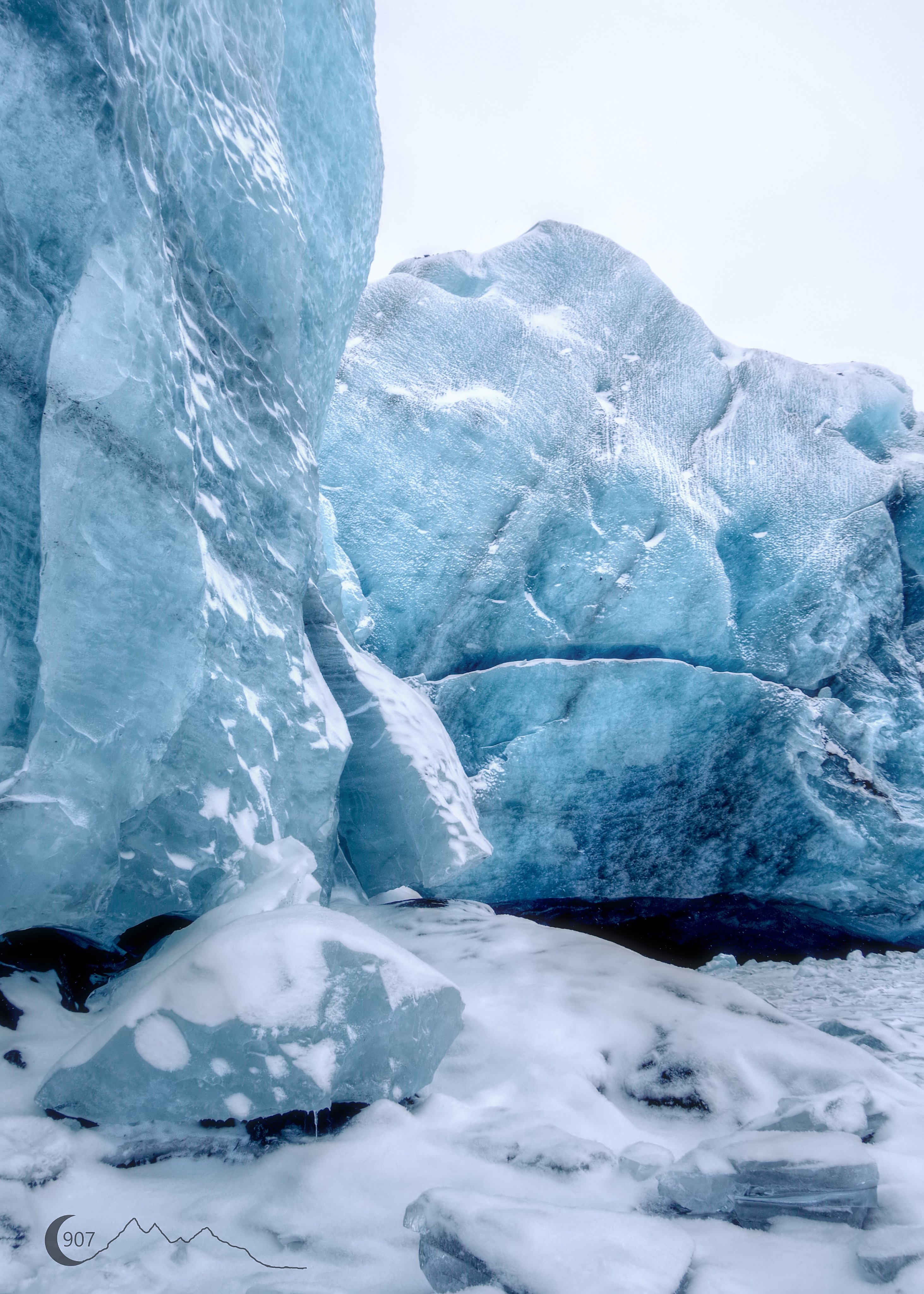 Approximately 500,000 people visit Chugach National Forest each year, engaging in fishing, hiking, camping, hunting, and other outdoor sports and activities. Spanning 5.4 million acres, the forest boasts plenty of opportunities for recreation. The National Forest Service highlights the Portage Glacier and Portage Valley as among places to go when visiting Chugach National Forest. Two hiking trails venture past the Portage Glacier, including the Portage Pass Trail and the Williwaw Nature Trail.
Although Brettschneider makes glacier hugging look easy and fun, glaciers are known to be at times unstable and dangerous––probably best to keep glacier hugging metaphorical. Follow Brian Brettschneider and Dan Moore on Twitter for more pictures of Alaska's beautiful, natural environment and for general knowledge of climate change.
Read More on GlacierHub:
Seabirds Find New Ways to Forage in a Changing Arctic
Video of the Week: A First-ever Look at Ice Stream Formation